Well-maintained HVAC systems are essential to both your comfort and your family's health, but maintaining these systems can be difficult if you don't know what you're doing. Fortunately, finding reliable professionals will help you keep your ducts clean and your furnace in top condition all year long. This means you can take advantage of energy savings while keeping your family safe from potentially harmful elements that can build up in your air ducts over time.
How much does it cost for a furnace cleaning
The average cost for a furnace cleaning in Alberta is between $120 to $500. However, many factors can influence the cost; therefore, it's difficult to give an accurate estimate without first determining what kind of service you need. Most cleaners will provide an approximate estimate before any work is done, so don't be afraid to ask questions before committing to anything.
Factors that determine the cost
Many factors determine the cost of furnace cleaning in Alberta. These include;
1. The type of service
The basic diagnostic inspections and cleaning services will typically range from $125 to $500, while advanced cleaning and repairs can go up to $450. Most importantly, there's no way to know what you'll be charged until the service provider has inspected your furnace and determines what work needs to be done.
2. Furnace size and type
Furnace size will determine how much time it takes to do service and repair. The larger furnaces are difficult to access, which means that more time has to be spent on servicing and repair, thus increasing your bill. On the other hand, smaller furnaces take less time because they're easier to reach. Furthermore, every furnace has its own set of unique features, so there isn't a standard price for all models.
3. Discounts
We sometimes offer discounts. Some discounts are offered to new customers, some are offered on holidays or weekends, and some are just one-time offers. These can lower your bill significantly if you take advantage of them. Other discounted rates may also be available through referrals, agreements with insurance companies, union membership, and volume discounts.
4. Season
The time of year will also determine your final bill. You can expect to pay more in winter when furnaces are used more often. The summer months are cheaper because furnaces aren't used as much. In fact, many homeowners choose to turn off their heating systems during the summer months and rely on alternative cooling methods instead. This requires less servicing, so you'll save money.
5. Labor
Labor costs can also significantly impact your bill. If you have an old furnace that's more difficult to access and there are many additional problems, it may increase our time.
But we do our best to keep this as low as possible for you. Call us if you have any questions about how we quote.
7. Service plan
Most homeowners with newer furnaces have service plans. Service plans are also available to people who have furnaces older than 15 years. Service contracts allow you to receive repairs and service for free within a certain period of time, such as one year or two years. Some contracts include annual maintenance, which you can schedule during warmer months and save money. The less often your furnace needs service and repair, the more money you'll save on your final bill!
How can you save money on your next service call?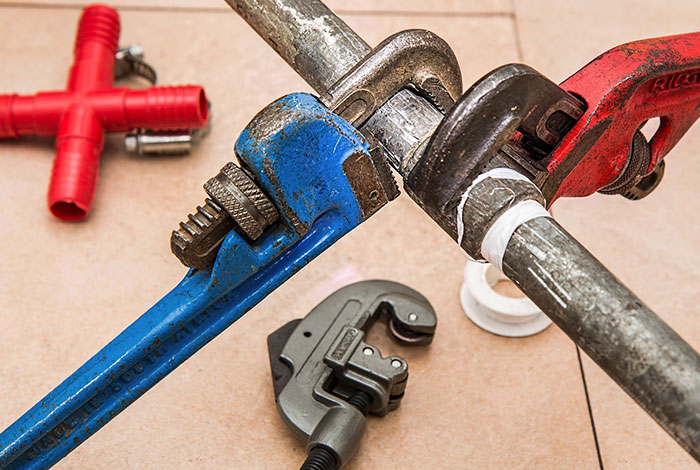 If you're looking to save money on your next furnace cleaning, there are a few things you can do.
Ask about any discounts that may be available
We sometimes offer discounts for seniors and veterans. Give us a call to see if we have any specials running.
Avoid emergency repairs
If you experience any issues with your HVAC system, be sure to contact us for help as soon as possible. Waiting too long can cause damage to your equipment and create more work for our experienced technicians to do down the road. You'll also likely need a new heating and cooling system, which would then cost you more in the long run.
Conclusion
In a nutshell, many factors influence the cost of furnace cleaning. Generally, furnace cleaning can range from $125 to $500. The best way to know for sure what your price will be is to give us a call! We would love to come out and provide you with an accurate, free quote!